MAGIC TRICK!! At left, curb and sidewalk are NOT GRUBBED. At right; GRUBBED!! Learn this magic trick here.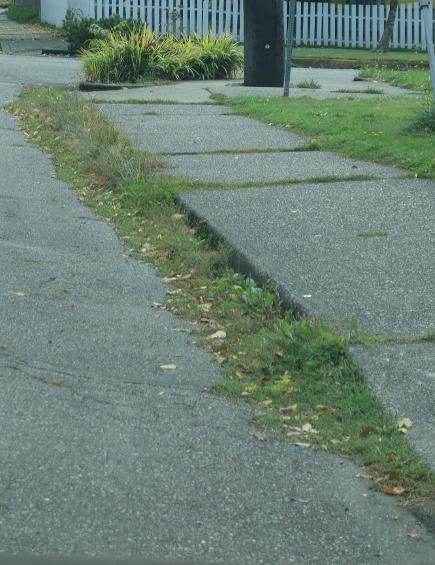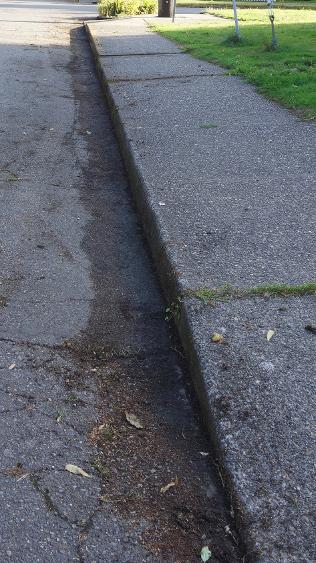 Zoning: In the Bigelow Neighborhood, we have 4 code designations shown below on the map. The orange outline shows BNA boundaries.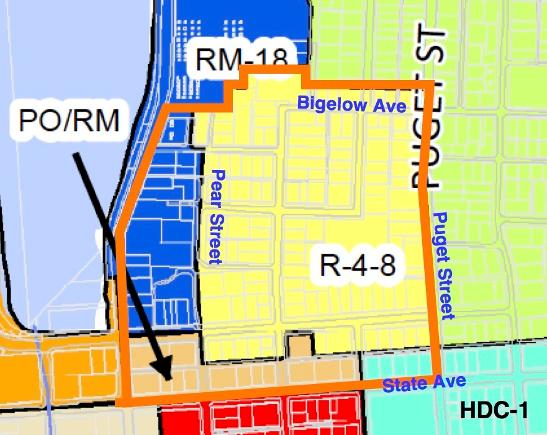 1. R-4-8 This means 4 to 8 living units can be built per acre (most of the neighborhood)
2. RM-18 This means condo or apartment buildings with up to 18 units per acre (on East bay Drive)
3. PO-RM This means Professional Office-Residential Multifamily (on State between Plum and Eastside Streets)
4. HDC-1 This means high-density Corridor-1 (on State between Eastside and Tullis Sts)
See Residential Development Standards for details on R-4-8 and RM-18
See Commercial Development Standards for details on PORM and HDC-1
ONNA
The BNA belongs to Olympia Northeast Neighborhoods Alliance (ONNA). Made up of East Olympia neighborhood associations north of State Avenue, ONNA's purpose is to survey and involve its residents to decide how the City will spend money and develop our area. To learn more, go to the ONNA website.