Non-Discrimination Statement:
The Bigelow Neighborhood does not discriminate against any neighbor, Neighborhood Association Board member or volunteer on the grounds of protected class status. This includes, but is not limited to the federal protected classes of race, color, religion, sex (including pregnancy), national origin, age (40 and older), disability, marital/familial status, veteran, or genetic information, in addition to the Washington state protected classes of sexual orientation, gender identity, sex (including maternity), use of a guide dog or service animal by a person with a disability, HIV/AIDS or Hepatitis C Status, or other status as protected by law.
In other words, we welcome everyone.
8/5/16 We just elected new officers for 2016-2018. New pictures will come soon. Our new board is:
President: Lauries Dils Vice President: Steve Mazepa
Secretary: Charlotte Persons Treasurer: Barb LaForge
Board Members: Patti Sievert
Deb Walters
Terry Vanderpham
Jon Gilstrom
Beth Milton
How We Roll
The Bigelow Neighborhood is a quiet, safe place, where neighbors know each other and work together. BNA members have several neighborhood work parties each year to do neighborhood cleanups to improve our streets and sidewalks and the Bigelow Springs Park. Yearly social events like Novemberfest, the Caroling Party, and the summer Block Party are well-attended.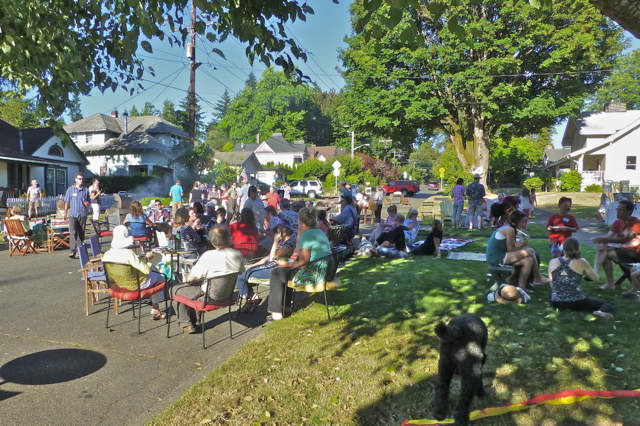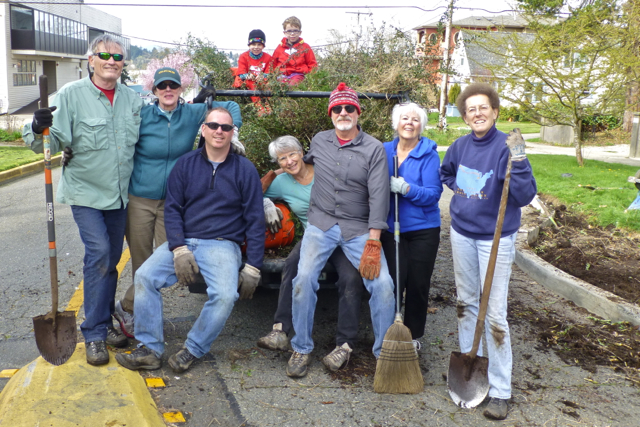 We are just a quick walk from downtown, with beautiful views of Olympia, the Puget Sound and the Black Hills from our streets and homes. This is a great place to live.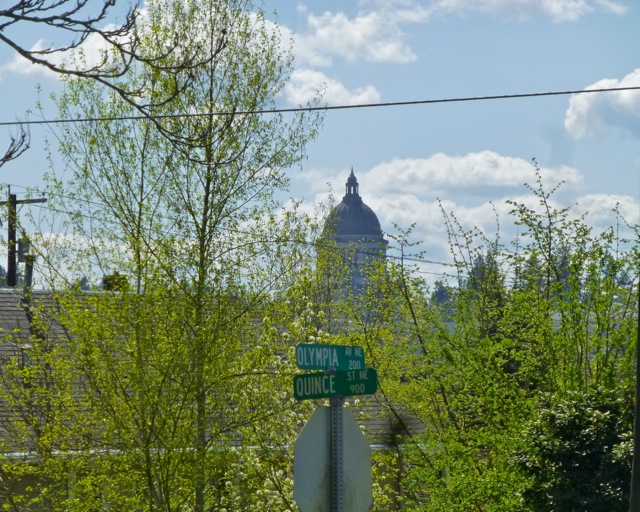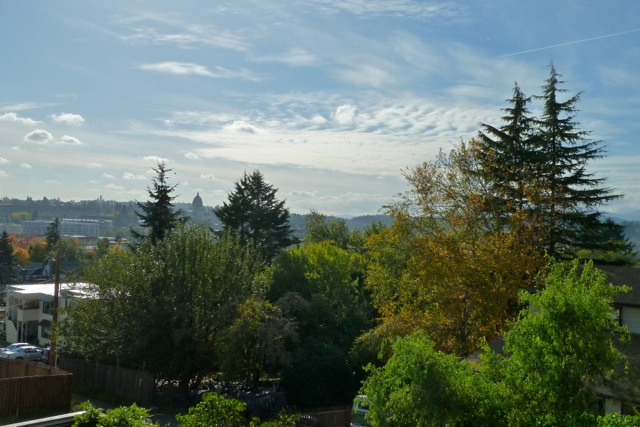 Attractions
Three assets, which drew people to Olympia in the first place, and to the Bigelow hillside in particular, were the artesian wells, good soil, and views. As you can see on the topographic map of the Bigelow Neighborhood below, there is a 140-foot vertical drop from its northeast corner to the East Bay Drive. Elevations are numbered in feet above sea level. This means almost all houses and streets in the BNA have good views.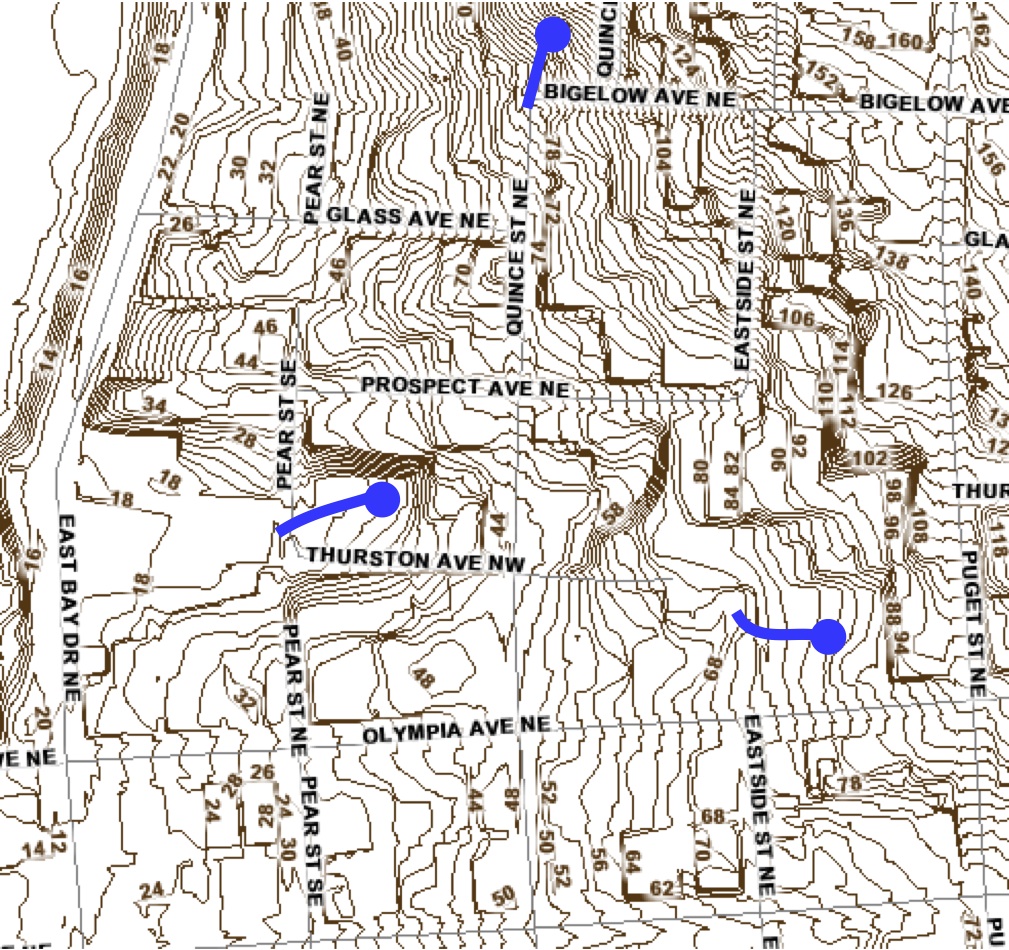 Notice also that there are three artesian wells within our boundaries (blue circles). Northernmost is the Bigelow Springs, in the Bigelow Springs Park, with a stream flowing from it year-round. It used to supply the Bigelow House and its neighbors with drinking water. Just east of our boundary, on Olympia Avenue between Tullis and Bethel, is a large artesian well that supplied most of the East Side with drinking water before the Watershed Park waterworks, and then McAllister Springs, were developed. Scenes of Bigelow Springs Park are below.
Come visit us, or view some of our historic properties in the Historic Homes Gallery.